ARE YOU OUR FUTURE DTO?
We are looking for a DTO to define, develop and lead Ancotrans' digital strategy and roadmap to transform and develop Ancotrans' business into the new digital age.
Ancotrans' ambition is to grow and gain scalability. The digital transformation shall enhance and support this.
The DTOs goal and daily work will be to make sure that the business systems develops according to the strategic roadmap and goal of automation, that the supplier landscape is always state of the art and that the IT department is delivering speed, relevance and secure integrations/systems/developments at all times.
The DTO will become part of the top management group in Ancotrans (currently consisting of the CEO, CFO and COO) with direct reference to CEO Anne Kathrine Steenbjerge. The DTO will work very closely with the top management to make Ancotrans grow according to the vision of becoming the biggest container trucker with a large network throughout Europe.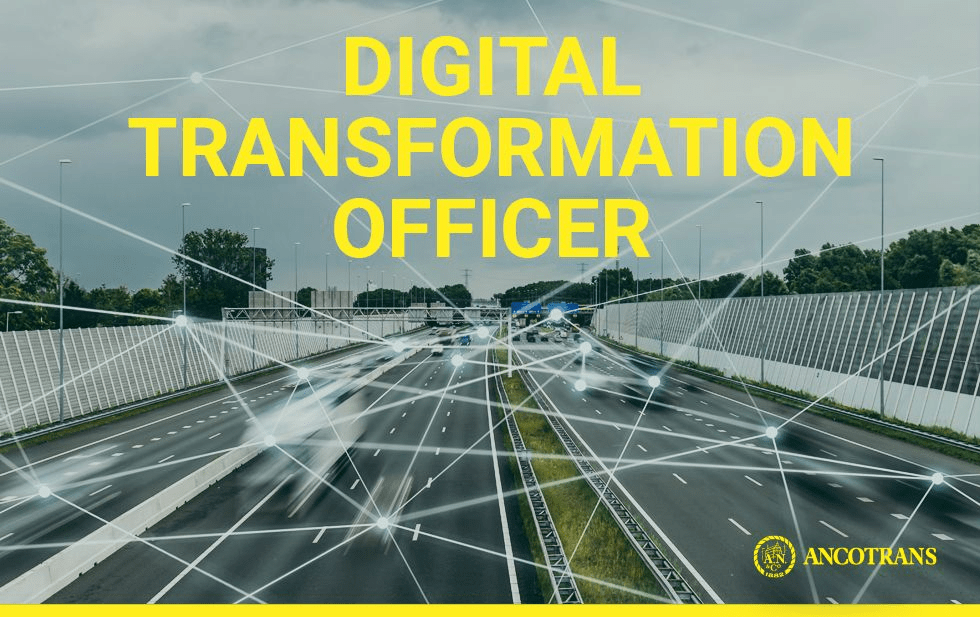 Define and execute a digital transformation strategy and roadmap by identifying the possibilities based on a thorough understanding of the business and the future ahead of us (the transportation landscape)
Learn to speak the language of the organization, managers etc.
Link the digital transformation efforts to business KPIs in order to measure the benefits and outcome of all automation
Set timelines and ambitious milestones and communicate these
Make sure that the IT department evaluate all integrations and systems – New evaluation process should be implemented (and scope defined with process employee (Ancotrans has one with reference to COO))
Use our digital capabilities to create additional customer and supplier value
Redefine the value propositions based on what existing and prospective customers are likely to pay for going forward together with the management
Design the optimized operating model (ERP/TMS-system) that combines organizational capabilities and technology requirements
Execute the strategy, redefine the operating model as needed to support the new value proposition
Continuously evolve using customer insight and advanced analytics (AI, Machine learning etc.)
Head our IT department: Currently 7 employees (2 developers, 2 supporters, 2 IT specialists, 1 manager) with one direct reference 
Success criteria's for the DTO:
Define, develop and lead the digital transformation strategy with the top management and update it on a running basis
Organize the IT department to match the strategy 
Enhance the digital transformation and thereby automation with a reduction to a new cost level 
What knowledge and experience is required?
Head of digital transformation in an international midsize to big company
Business intelligence and ability to understand our core business – Shall be able to Embrace being a catalyst of digital transformation and understand customer needs
Willingness to understand structures and systems in Ancotrans and be part of implementation
OK with travelling since it will be a big part of the job
Strong people management
Strong strategic, operational and financial skills
Business applications
Public cloud
Master of the "Big volume, small profit game"
Nationality could e.g. be Danish, German, Dutch or Swedish. We hope that our future DTO is able to work from Copenhagen, but we prioritize skills before geography

If you have any questions, don't hesitate to contact CEO Anne Kathrine Steenbjerge (aks@ancotrans.dk). 
Locations
Copenhagen, Gothenburg, Hamburg, Helsingborg, Rotterdam and Aarhus
Or, know someone who would be a perfect fit? Let them know!