J O I N   O U R   J O U R N E Y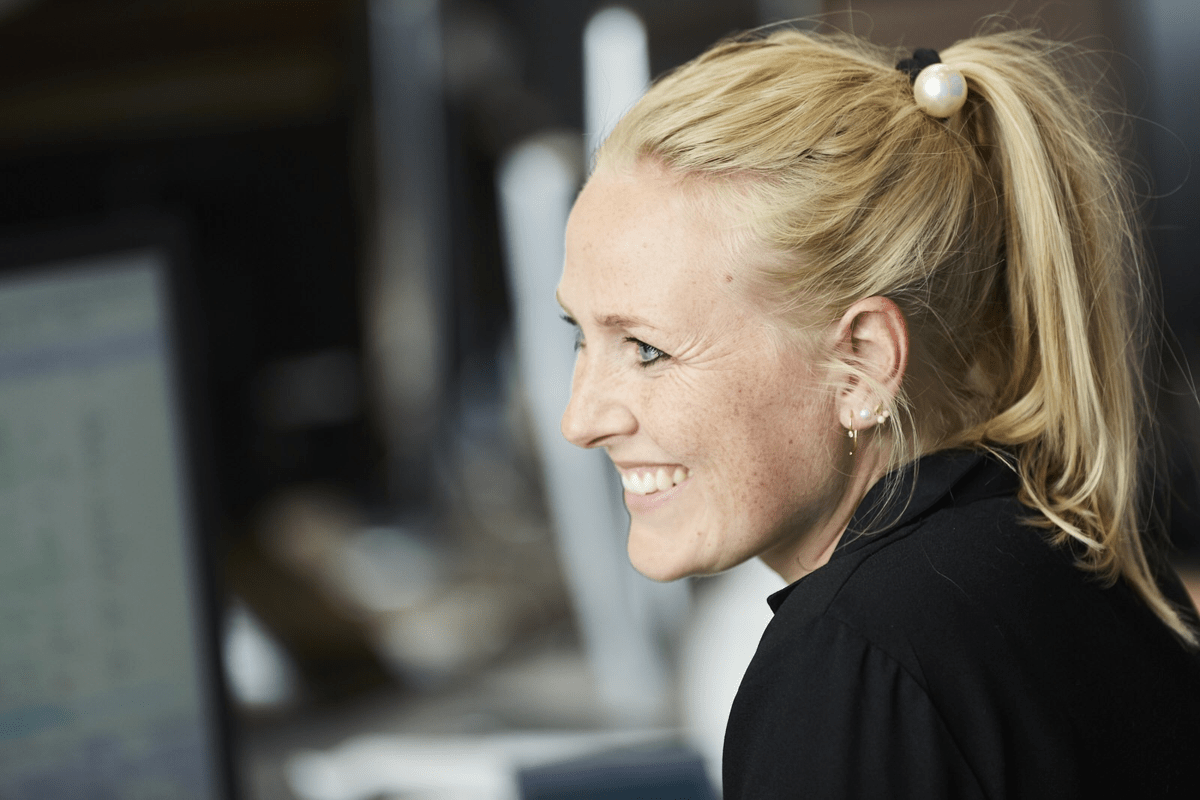 There are many reasons why you should choose Ancotrans
Ancotrans is a market leader within container road transport and one of Denmark's oldest family owned and managed companies. Our vision is to become the leading European container trucking company. And our daily mission is to deliver the most eco-friendly container transports in our markets, while still fulfilling our ambitious service goals. Therefore we want to work with the best. You think you got what it takes? Let us know. Join us!
Why work at Ancotrans?
Driving for a better climate

We are ambitious about CO2-reduction! That is why we invest in planting trees, in electronic solutions and continuously seek to improve on this area.

Company activities

It's an important part of our culture to do fun stuff and be social together. That's why we throw an annual ANCOparty, participate in runs, celebrate Christmas and recently we held a virtual cocktail party for all.

Good working environment

You will meet a clear structure for engagement surveys, 1-1's and several social initiatives making sure we do our uttermost to create a good working environment.

Strong professional environments

Our company has been around for more than 125 years, so we know how to run our business. You will meet strongly professional colleagues and processes that have been tested and optimized through years.

Diversity focus

Some kind of development needs more attention than other. So in order to strengthen the diversity, we will start with a stronger focus on developing female drivers the coming years.

Great development opportunities

Since we operate in several countries and need diverse job functionalities, the development opportunities are many. To mention one of our most popular development programmes, we are very proud of our international trainee programme.
FAQ
You can expect an answer within a week - and we always strive for you to get a quick response so you know the next step.

We are 100% GDPR compliant, and if you click on "data & privacy" you can always request us to remove the data we have on you. Our system allows us to only contain your data for 12 months. After this it will be deleted from our system.

We follow the governments guidelines in the different countries. Right now approximately half of our employees work from home. For the employees who can't work from home, such as our drivers, we always seek to make sure they are safe and comfortable with the working environment.

We operate in 4 countries with 8 offices and encourages our employees to try to work from different locations in order to develop and strengthen our working environment cross-borders.
Meet some of our team members
We have a high level of focus on people in general: A warm and loving company, but also a place where we work, and get things done according to our high standards. I love the culture here and the possibilities I get every day to make a positive difference for customers and colleagues.

Tina Tønder

Operations Manager in Aarhus

What I really like about working at Ancotrans is, that if you are willing to learn and show commitment, you will be welcomed with wide open arms. No matter where you come from personally or professionally. In my case I have learned to face the unknown and really have grown on it.

Kenneth Rosenthal

Administration & Sales Manager in Hamburg

I started in Ancotrans in 2015 as a Finance Trainee and gladly accepted to stay when I graduated in 2017. I now work as a Finance Assistant, responsible for the finances of our Swedish branches and IT-development within my department. What I have learned so far has vastly exceeded my expectations for my own development. I have been granted a lot of responsibilities during my career in Ancotrans.

Tobias Katballe

Finance assistant in Aarhus

I don't know how I can explain this, but it feels like a small family though it's a big company :) Every day is exiting. My boss gives me the opportunity to use my knowledge and to learn new things. It's fantastic! I love the company, management and their visions. I have learned more than I could ever expect.

Solange Gunnarsson

Customer Service Manager in Helsingborg
About Ancotrans
Ancotrans is a family-owned trucking company since 1882 based in Denmark, Sweden, Germany and Benelux.
We help our customers transport containers via road, and our vision is to become the leading European container trucking company.
More than 1000 customers use our transport services and we are trusted to handle over 350.000 transports a year.
Already working at Ancotrans?
Let's recruit together and find your next colleague.