Disponent Containertransport m/w/d
Wir suchen zum nächstmöglichen Termin eine/n Disponent/in (m/w/d) für unser Büro in Hamburg.
We usually respond within three days
Die ANCOTRANS GmbH mit Sitz in Hamburg-Wilhelmsburg ist die deutsche Tochter der dänischen Anders Nielsen & Co A/S, einem der größten Containertransportunternehmen Europas. Am Standort Hamburg produzieren wir täglich mehr als 250 Transporte per LKW und auf allen intermodalen Verkehrsträgern, von und nach allen Häfen.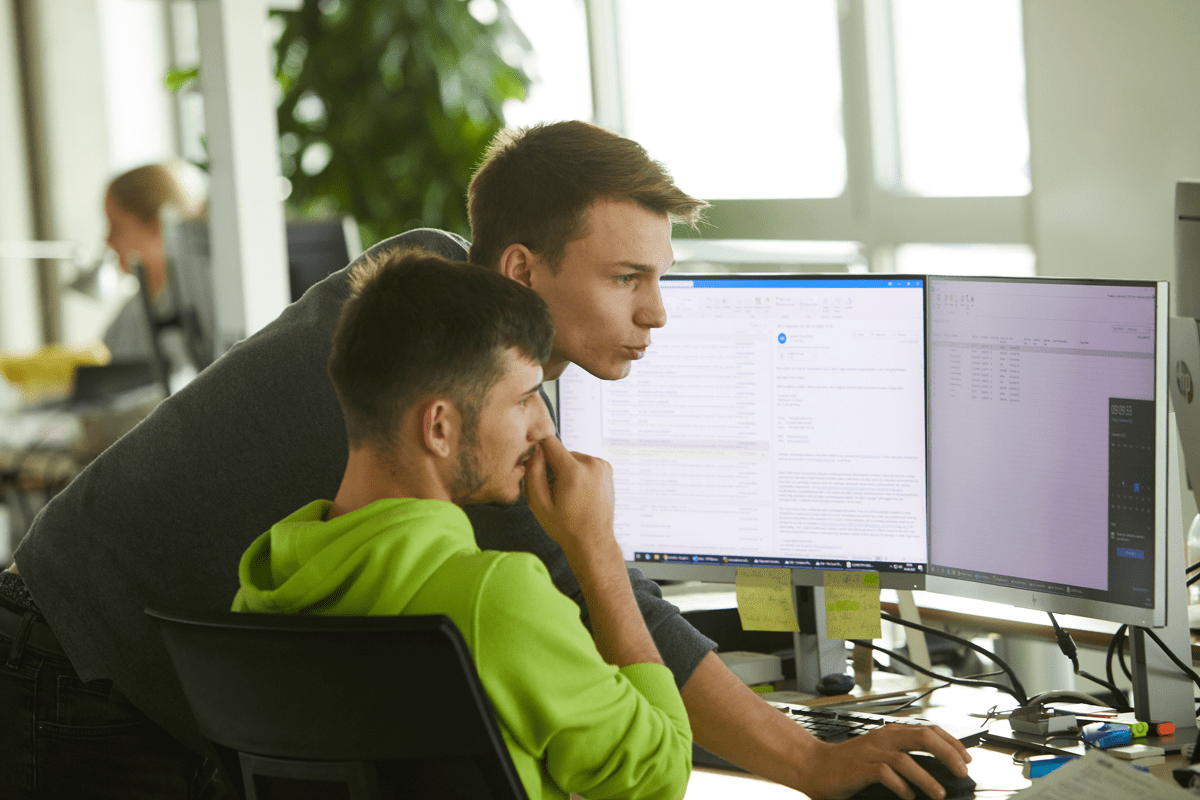 Als Vollblutdisponent und Teamplayer steuerst du mit deinen Kollegen unsere Flotte sicher durch alle großen europäischen Häfen, dabei hast du sowohl die Anforderungen unserer Kunden als auch die geltenden gesetzlichen Rahmenbedingungen stets im Blick.

Das bringst du dafür mit:

Du weißt wo Nürnberg und Rotterdam liegen, wie lange man dorthin braucht und wie man wieder wegkommt
Container kennst du schon - im besten Fall ziemlich gut –
Disposition hast Du schon gemacht
Du hast stets einen Plan B im Kopf – auch dann, wenn Plan A noch gar nicht  gescheitert ist
Dein Englisch ist sowohl gesprochen als auch geschrieben brauchbar 
MS-Office ist für Dich kein Kreuzfahrtschiff
Das gibt's von uns:

ein cooles Team in einer coolen Firma
Arbeiten in einem topmodernen Büro – direkt am Wasser und mitten in Wilhelmsburg
Hervorragende Bezahlung, zusätzliche Leistungen, frisches Obst und tollen Kaffee 
Kommunikation auf Augenhöhe, eine gesunde Firmenkultur, Feedback und Entwicklung
Für erste Fragen zu dieser Position kannst Du uns natürlich (auch) anrufen oder per Email erreichen:
Arne Kraeft / akr@ancotrans.de / 040-4689633-40
Jörg Schäfer / jsc@ancotrans.de / 040-4689633-20
Department

Locations

Hamburg
We usually respond within three days
Related jobs
About Ancotrans
Ancotrans is a family-owned trucking company since 1882 based in Denmark, Sweden, Germany and Benelux.
We help our customers transport containers via road, and our vision is to become the leading European container trucking company.
More than 1000 customers use our transport services and we are trusted to handle over 340.000 transports a year.
Already working at Ancotrans?
Let's recruit together and find your next colleague.